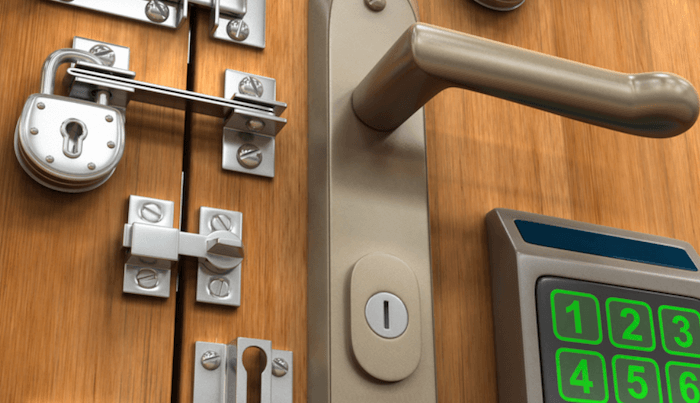 The Importance of Heavy Duty Door Locks in Home Safety and Security
Staying safe at all times and at all costs is an important aspect of life, and we should feel safest while within our homes. Having properly installed heavy-duty locks is helpful in keeping intruders out of our premises.
In fact, the locks that we install on our doors serve as our first line of defense against unauthorized break-ins and burglars.
Investing in some heavy-duty deadbolts for doors is perhaps the most affordable, practical, and cost-effective way to secure our homes. They can be picked fairly easily and can be installed fast, seamlessly, and without a lot of hassle.

They also have basic and durable features which can secure our homes for a very long time. A heavy-duty door lock and deadbolt can work synergistically with an installed door alarm in protecting our home's main entry and other passages.
Choosing the Right Heavy Duty Door Locks for Your Home
The most apparent reason why we need a heavy-duty door lock is to keep unwanted people out of our homes. For this reason, it is important to invest in quality products and materials that can serve their purpose well enough to offer us peace of mind.
Here are some of the pointers you might want to consider in choosing the right heavy-duty door locks for your home's security.
To optimize security, any exterior door needs a deadbolt. You can make your choice of either a deadbolt and a lockset installed separately or a handle set that offers and incorporates both elements.

The amount you have to shed off can range between $25 and $300 depending on the quality and style. 
If you want high-end door locks and top-of-the-line units, choose a lock that has a commercial duty security rating (Grade 1). Such door locks typically feature solid and forged brass components.

Another anti-theft feature that you might want to consider when checking out locksets/handle sets with higher grades is a dead-locking latch bolt that can prevent intruders from jimmying the latch using an ATM card or ID card.
When choosing dead bolts, check for hardened pins that can withstand heavy sawing. Since a latch or bolt can only be as durable as the strike plate it engages, make it a point to check if the lock of your choice comes with a heavy-duty plate with no less than 3-inch screws.
Check the handle set to see if it allows you to open both the dead bolt and the latch from inside with ease and convenience using a single motion. This feature can save you in case of an emergency.
For added security, swing bar locks can likewise be installed. This adds another layer of protection because it catches and stops the door before it fully swings open.

Choose a solid lock that can hold even when pressure is applied from outside. A swing bar lock is beneficial in cases wherein you need to peek outside to check who's on the door.

It can prevent your door from being pushed open completely thereby giving you the means to protect yourself from the outside.
Suggested Deadbolts: Schlage B660P and Kwikset 980 Single Cylinder
Suggested Swing Lock: Defender Security U 10308 Swing Bar Lock
Practical and Affordable Lock Sets: Dynasty Hardware CP-VAI-US15, Vail Front Door Entry Lever Lockset with Single Cylinder Deadbolt Combination Set and Dorence Heavy Duty Single Cylinder Handleset Front Door Lock